Technical Placement, Inc. (TPI) is an acknowledged leader in employment services to include both permanent search/placement and contract consulting in the information technology, health care, engineering, scientific, legal & manufacturing fields.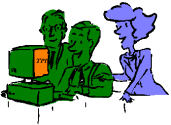 COMPANY HISTORY
Technical Placement Incorporated ( TPI ) was founded in 1980 by Mr. Alex Craig and Ms. Paula Hradkowsky. They developed the company as a premier technical recruitment firm servicing technical and manufacturing related employment needs throughout the Mid-Atlantic Region. Mr. Craig, having acquired a computer background with IBM minicomputers early in his career, has utilized his computer knowledge in the development of the company and its operations.
The company was a pioneer in the automation of the industry job and applicant sharing process amongst in-house recruiters.
TPI created one of the first "On Line" networks in the Delaware Valley to automate the recruitment process. A combination of the above systems evolved to create a progressive, decentralized approach using virtual offices accessing a central server via the World Wide Web.
In addition to its continuing focus on technical and professional recruiting services, TPI has concentrated on becoming a premier service provider in information technology and engineering services. Since its implementation of virtual offices, TPI is expanding rapidly.
TPI SERVICES
TPI specializes in providing information technology, engineering, scientific and manufacturing staffing services to corporations nationally. TPI is also a provider of consulting services to provide its corporate clients with staff augmentation and small project assistance.
TPI has its corporate headquarters in Southeastern Pennsylvania. At this location, the company maintains its financial operations as well as a personnel services office.
AUTOMATED OFFICE SERVICE OPERATIONS
TPI has developed a unique virtual office operation design which focuses on internal automation and external networking using client/server technology. All TPI offices access the company's Windows NT/SQL Server Intranet utilizing JAVA enabled browsers via the Internet.
Currently, TPI has a large, dynamic database of technical and manufacturing professionals. This database continues to grow rapidly with the advent of additional virtual office sites.
TPI GROWTH STRATEGY
TPI is dedicated to providing the highest quality professional and technical personnel to our clients via permanent, temporary and contract to permanent placements. In order to accomplish our mission, we intend to be total quality management (TQM) driven, price sensitive and technology conscious.
SALES AND MARKETING
TPI intends to market and sell its services by maintaining and training an experienced group of Senior Business Partners and Business Partners; also, via extensive promotion through use of the Internet, and other miscellaneous promotional methods.
OUR INFRASTRUCTURE
TPI, has implemented a simple yet effective infrastructure that fosters team spirit and promotes a nurturing environment. TPI has a lucrative compensation structure for Business Partners formulated to promote growth and financial independence.
Our Business Partner Compensation Structure ( BPCS ) is structured in a way that makes it "in our best interest for you to succeed". Business Partners are individuals with junior to intermediate level technical recruitment experience. Business Partners are eligible to become Senior Business Partners after three (3) years of tenure with the network.
Gross
-
Finder's fees, joining bonuses or other extraordinary expenses
----------------------------------------------------------------------
=
Gross Net
-
5% administrative costs
----------------------------------------------------------------------
=
Net (upon which Business Partner percentages are calculated)
The following chart outlines the BPCS in detail.
| | | | | |
| --- | --- | --- | --- | --- |
| Scenario # | Place Candidate (40%) | Write Job (20%) | Recruiter of Record for Candidate (10%) | Total Percentage Compensation |
| 1 | X | X | X | 70% |
| 2 | X | X | | 60% |
| 3 | X | | X | 50% |
| 4 | X | | | 40% |
| 5 | | X | X | 30% |
| 6 | | X | | 20% |
| 7 | | | X | 10% |
You will be eligible to become a Senior Business Partner three (3) years after your initial start date subject to a review of your contributions to the network as a Business Partner.
Should you receive approval to become a Senior Business Partner it will be contingent upon your replacing yourself as a Business Partner with your current Senior Business Partner.
Senior Business Partners receive thirty percent (30%) on job fills where the placement is made by another Senior Business Partner and twenty percent (20%) where the placement is made by another Business Partner.
Senior Business Partners also receive a ten percent (10%) override on any business generated by a Business Partner they have recruited into the network.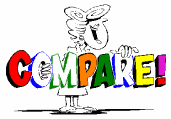 Comparatively speaking one must ask the question, Is 70%/80% better than 30 - 50%!!??
We think your efforts are worth more than the 30 - 50% you are now receiving.
In addition you are able to stop wasting an hour or more of your precious time commuting.
In addition to direct placement fees, TPI has an active consulting practice for temporary IT and engineering professionals. All residuals earned on net profit from sales in our temporary services division are distributed under the aegis of the same BPCS. This added flexibility to support our clients with temporary as well as permanent personnel has given us the edge over many of our present day competitors, and has paid lucrative financial dividends to our Business Partners.
If that's not enough, in most cases you are mailed a check for your percentage within ** FIVE DAYS ** after we receive a check from a corporate client.
CRITICAL SUCCESS FACTORS
The critical factors required for TPI to obtain its objectives are:
A continued need for technical and professional personnel.
The ability to continue to build and maintain a large qualified applicant database.
Competitive pricing and quality service.